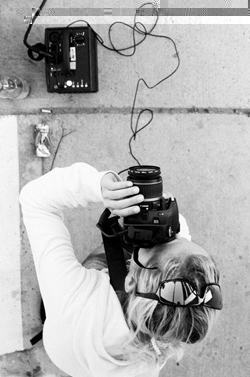 Kinga Simon was born in 1981 in Siebenbuergen Transylvania. She grew up in Vienna where she studied fashion design.
In 2001, she decided to follow her childhood dream of becoming a photographer, in 2005, she completed a degree in photography and audiovisual media in Vienna. Her developed sensitivity for esthetics and fashion was already apparent during her studies, when she won two prizes. Firstly the Canon Photo Competition First prize for Portraits, and secondly the Wiener Werkstattpreis for experimental photography.
Her maxim: .The world, the way I see it, is submerged contrasted compositions of light and shadow, as expressive as possible, but as discreet as necessary..